Text Sunday to 7083779453.     
For more info about registering at GiveCentral scroll down the page or click on the stewardship link.
Link to Archdiocesan Guidelines: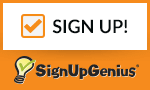 Mass and other Prayer Opportunities are on Facebook and YouTube
Please see the documents below regarding the Renew My Church Decision.
If you have any questions, please call the office, we will answer your questions to the best of our ability.  

From the Archdiocese of Chicago: 
https://1drv.ms/b/s!Amdb_XlqBfEBg8M5NxcnssAziuIOUg?e=3nXQMF
From the Pastors of St. Hugh, St. Pius, St. Mary, and Mater Christi: 
https://1drv.ms/b/s!Amdb_XlqBfEBg8M6N8wclMpbin77mA?e=qSwheb

St. Hugh Pray for us!

Rev. Robert P. Marchwiany, Pastor
He was named a bishop at age 27. In time of famine he sold his Episcopal ring in order to aid the poor. Assisted Saint Bruno in founding the Carthusians. 
Feast: April 1. 
"St. Hugh Parish is called by God to live, teach and serve as Jesus did."  The parish exists to enable all its members, both young and old, to deepen their relationship with God and to help others both within the parish and in the world to draw closer to God and one another, thus becoming a community of believers living the Gospel message.